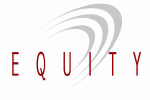 Home
About Us
IT Consulting
Our Technologies
Contact Us
Useful Links
Recent Articles
Legal Disclaimer




FREE DOWNLOAD! - "How To Choose An Accounting System"


Equity Business Services Inc
Accounting Technology Consultants
The world is changing and on-line cloud applications are leading the way. Access to information, anywhere and anytime, together with the ability to collaborate with your accountant and trusted advisors in real-time is key to managing your operations.
Equity is uniquely positioned to provide the cutting-edge solutions required by your businesses. Whether you have a single office with modest accounting requirements or have multiple branch offices requiring inventory, purchase order, point-of-sale and payroll, we have a solution for you.
We are business partners and trusted advisiors for Xero and other cloud-based application providers, Sage ACCPAC, Softrak Adagio and Microsoft.


Spotlight on Accounting Solutions

Xero Accounting

Xero is an on-line cloud accounting software product for small and medium-sized businesses. The web interface allows business owners and their employees, accountants and other financial advisors access to up-to-date financial records in real-time with the only system requirement being an Internet browser. The key features of Xero are bank reconciliations, invoicing, accounts payable, fixed assets, inventory support, standard business reporting and management reporting. Integrated applications provide support for CRM, Canadian Payroll, Point-of-sale and Inventory Management.
Sage Accpac ERP

Sage Accpac ERP is an award-winning accounting system designed for companies of all sizes. It features an integrated suite of end-to-end business management applications, including customer relationship management (CRM), human resources management, warehouse management, electronic data interchange (EDI), point-of-sale, e-commerce, business analytics, advanced reporting, and hundreds of vertical solutions.
Softrak Adagio

Softrak Adagio accounting software is a series of professional accounting and business management tools specifically designed for small and medium size businesses and organizations with significant transaction volume.

This modular accounting system combines a batch interface that is easy to understand and control with online processing in order entry and inventory control.